Glendale Property Management Professionals
REAL PROPERTY MANAGEMENT Evolve offers a comprehensive spectrum of Glendale property management services aimed at maximizing the return on investment for our clients. Whether you own single-family homes, apartment buildings, condos and other residential or commercial properties, you can rely on our knowledge and expertise and enjoy complete peace of mind.
REAL PROPERTY MANAGEMENT Evolve works with: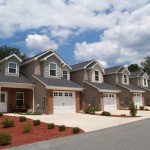 Homeowners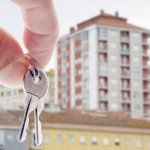 Business
Owners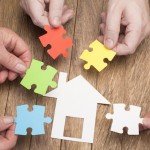 Investors
Glendale is home to some of the best entertainment and leisure when it comes to living in the West Valley. You can find many things to do at Westgate from sporting events, shopping, movies and more. It's because of these treasures that many renters love living here which makes renting a Glendale home quit easy!
Need Renters?

Tenant Placement Only

$995

Rental Market Analysis
Marketing Photos
No inspections
No protection against eviction
Advertising
Showings
Reporting
Applicant Background Checks
Lease Signing & Preparation
Collect Funds Upon Move In
Move In Reports

Low Monthly Fee

Platinum Full Property Management

$395- Deferred Setup Fee (Includes Initial Tenant Placement
Maintenance Coordination
Rent Collection
Handle All Tenant Communication 24/7
Eviction Coordination & Legal Oversight
Move In & Move Out Inspections
Lifetime Tenant Guarantee
Future Re-Marketing & Advertising
Future Lease Renewals
Eviction Protection Plan
3rd Party Check Writing
2 Periodic Property Inspections & Detailed Reports
Utility Coordination
Rental Registration with County Assessor

Economy Plan

Standard Property Management

$69 Flat Monthly

$395- Deferred Setup Fee (Includes Initial Tenant Placement)
Maintenance Coordination
Rent Collection
Monthly & Yearly Accounting Detail Online
Handle All Tenant Communication 24/7
Eviction & Legal Oversight
Move In & Move Out Inspections
12 Month Tenant Guarantee

CustomerTestimonials

Real Property Management Evolve is the Smart Choice

In short, we provide services of international standards with the attention of a local company. So, if you have been looking for a reliable Glendale, AZ Property Management company, your search ends with us!

Based out of 200+ offices based across the Unites States, our property management experts are successfully managing more than 40,000 properties across the country. Whether you are looking for a property manager for the first time, or planning to change your current property manager, by choosing REAL PROPERTY MANAGEMENT, you can expect nothing but the highest standards of service.

RPM Evolve operates in the Phoenix and Tucson metropolitan areas, managing apartments, single-family homes, condos, as well as commercial properties and office complexes. Our diverse clientele and variety of properties keeps our services completely impeccable, for you this means stress-free and profitable property ownership.

Marketing and Advertising

Contact Us Today!