Phoenix Property Management – Single Family Home Rental Property
Case Study Executive Summary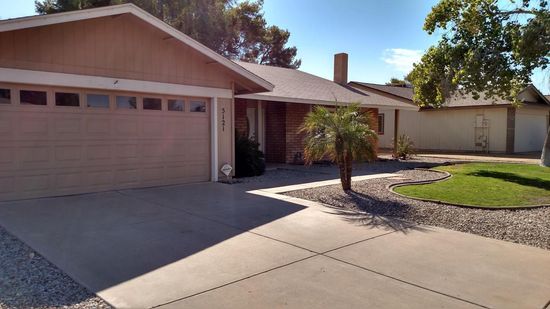 A single family home owner in Phoenix gets a job transfer out-of-state to California and tries to manage their rental property remotely.
The tenant misses rent payments and runs an unauthorized dog grooming business out of the house leading the home owner to begin the eviction process, but to no effect.
The owner searched for a local Phoenix property management company and found favorable reviews on Google for Real Property Management Pinnacle Phoenix and gave them a call for help.
Real Property Management Pinnacle Phoenix managed everything from legally evicting the tenant with their attorney in 30 days, marketing the property to 100's of potential tenants, showing the property, and screening the new tenant who moved in the next week.
Profile of a Do-It-Yourself, Out-of-State Phoenix Rental Home Owner
The Phoenix home owner accepted a job transfer and moved to California.  Unable to sell their single family home, the owner decided to self-manage the rental property remotely instead.
However, the tenant began to give the owner trouble by not paying rent on time.  The owner thought they were being kind by offering the tenant further grace periods, but the tenant abused the leniency.
The owner hadn't put into place a contract, so they had no means of ensuring rent would be paid on time.  Not only that, but the tenant ran a dog grooming business out of the home, which was not approved by the owner.
The owner decided eviction was necessary, but didn't have the experience or knowledge on how to proceed.
Ultimately, the owner just wanted someone to take over management of the property, evict the tenant, and find a new tenant who would pay on time.
So, the owner did an online search for Property Management in Phoenix.  The ratings and reviews on Google for Real Property Management Pinnacle Phoenix were good, so the owner gave us a call.
Over the phone, the owner explained the situation to the Real Property Management Pinnacle Phoenix property manager.  Our property manager then explained how they would handle the eviction situation.
Since the owner couldn't wait any longer, they signed a management agreement to get started.
The Real Property Management Pinnacle Phoenix Advantage
Upon signing the management agreement, Real Property Management Pinnacle Phoenix entered the lease agreement into our property management software system.  We determined what notices the owner had already sent the tenant.  Our eviction notices were placed on the rental property and sent to the tenant, and our eviction attorney initiated the legal process to evict.
Our property manager assured the owner such situations were not uncommon, and that we have dealt with such issues many times before.
While eviction is not an immediate fix, once the attorney was involved, we were able to rectify the problem relatively quickly.  In 30 days, the nonpaying tenant was evicted.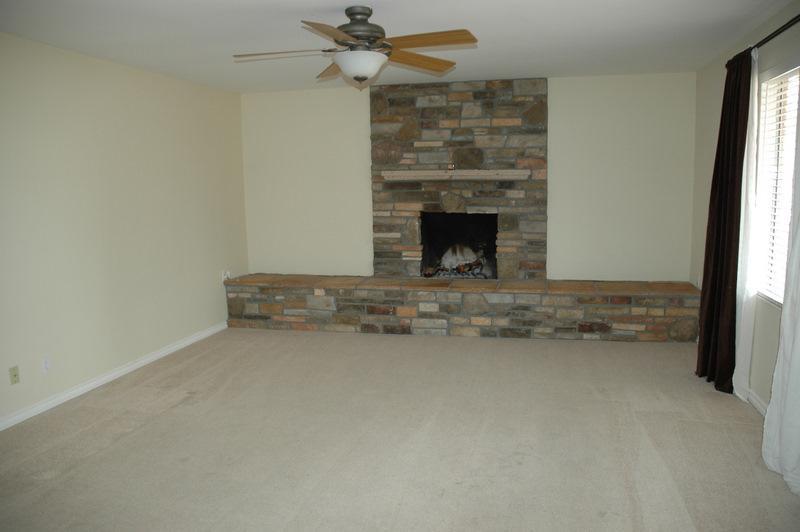 When we entered this 1600 square foot, 3 bedroom, 2 bath rental property in North Phoenix near 56th Street and Bell Road, we evaluated what all needed to be done, such as cleaning, touch up paint, and wear and tear as a result of the property being used to groom dogs.
The list of repairs we completed include:
Fixture Repairs
Carpet Cleaning
Nail Holes in Wall Repairs
Re-Caulking Showers & Sinks
Cleaning Up Landscaping
Within 2 weeks, we had the place freshened up and ready to rent.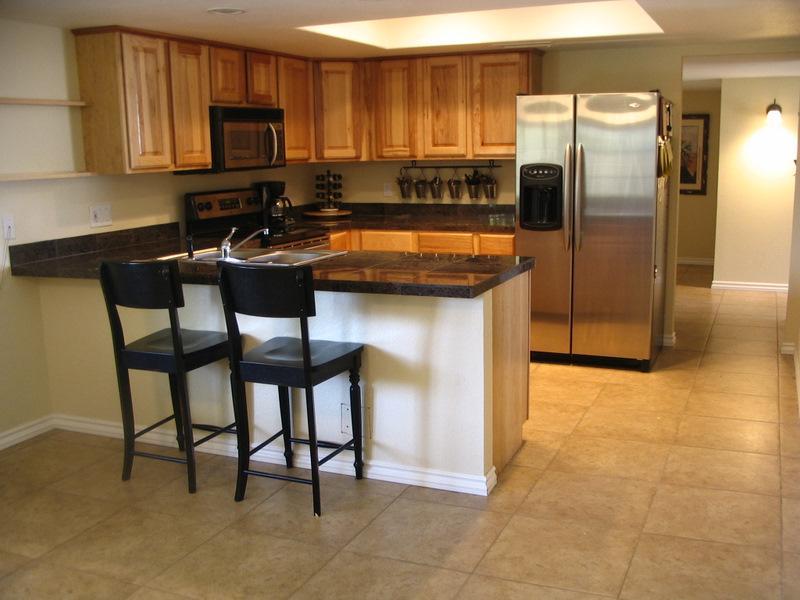 We then took marketing photos of the rental property and listed them on all the major rental housing websites, where local Phoenix tenants look for rental homes.  We received around 100 prospective tenant calls a day from our marketing efforts.
We showed the rental property a few times, and found a couple who recently moved into the Phoenix area.
We conducted a thorough screening, including background check, credit check, and employment review, then approved the couple.
A week later and the couple moved into the property.
Throughout the whole process, Real Property Management Pinnacle Phoenix kept the owner informed through regular communication on the following:
Approval for Renovation Bids
Weekly Updates on Tenant Activity
Recommended Rent Rate from Conducting Comparable Market Analysis
Tenant Approval
Lease Agreement Signing
Worry-Free Results
Our owner client has enjoyed the benefits of choosing Real Property Management Pinnacle Phoenix property management services, which include:
Eviction Protection – (optional) to handle any further unexpected evictions
Periodic Walk-Throughs – (optional) to identify any unauthorized uses such as dog grooming
Regular Rent Collection from a Fully Leased Property
24 Hour Access to our Tenant Maintenance Hot-Line
Regular Custom Reporting – detailing itemized maintenance costs and property management fees
According to our new client, she wishes she had found, and called, us earlier before the eviction process became troublesome.
Riana, Real Property Management Pinnacle Phoenix property manager, summarized it best.
"Some do-it-yourself, self-managing owners think they are being nice to tenants when they offer informal grace periods to late paying tenants, but tenants often just take advantage of the owner, who gets into trouble and ends up calling us anyway."
Call Us Today
If you, or someone you know, are self-managing a Phoenix rental property, we invite you to call us at (480) 351-8888 today to find out how Real Property Management Pinnacle Phoenix can help you avoid the hassle of managing your Phoenix property!