Avondale Property Management Professionals
REAL PROPERTY MANAGEMENT Pinnacle, the leader of property management services in Avondale, AZ, is dedicated to helping you maximize your revenue from your rental property. Offering a comprehensive spectrum of property management services, we specialize in managing all types of residential and commercial properties, including apartments, condos, single-family homes and office complexes.
REAL PROPERTY MANAGEMENT Pinnacle works with: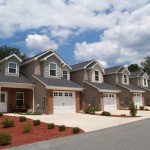 Homeowners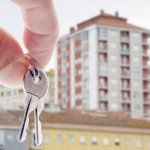 Business
Owners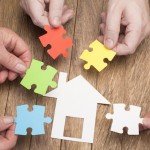 Investors
Avondale continues to be one of the best West Valley areas to own rental property.  The area provides rental options at affordable rates. There are many new subdivisions and shopping areas that serve the needs for our tenants. Here are some subdivisions we serve in the area.
Plethora of hidden charges
No property inspections
Payment obligations even when the property is vacant
Marked up maintenance bills
Cancellation fees

Best Value

RPM Pinnacle

Discounts from Home Depot, Dedicated Maintenance Team
Full 3 Point Screening Check
No set-up fees
Routine Inspections
Eviction Protection Guarantee
Multiple Property Discounts available
No cancellation fees

Inflated costs of marketing, leasing, repairs, etc.
Paid credit reports of wishful tenants
No inspections
No protection against eviction
Cancellation fees

CustomerTestimonials

"Had the opportunity to work with Riana most recently after purchasing 2 new properties. As an out of state owner who needs to know that my properties will be well taken care of..she was a breath of fresh air. I have worked with other companies and Riana stands out…very knowledgeable about the business and easy to work with. She returned my phone calls promptly and provided all the information need in an efficient manner. A class act!"

"RPM Pinnacle to manages my condo in Scottsdale. They did a great job finding a qualified tenant. Would recommend them to my friends. Fare management fees."

"I own several properties in Phoenix and Las Vegas and have gone through my share of property management companies. I am very impressed with Real Property Management Pinnacle. Their professionalism and attention to detail has by far exceeded my expectations. I look forward to a long lasting relationship!"

We had a serious water issue in our home that we were renting from Real Property Management Pinnacle. The issue arose late in the day on a Friday and the water had to be shut off to the house. The shut off of the water landed us in a hotel for the weekend until everything was fixed and completed. I must compliment the staff because they worked with me late into the night on Friday until I was settled into hotel. They gave me updates over the weekend until I was able to move back into the home at the start of the next week. They could have easily blown me off over the weekend but they did not! I typically do not write reviews, but I was so happy with the service that I received, I did in this case! Great company and great people!

As a busy professional I have been very happy with the customer service I have received from RPM's staff over the last two years. There is always a live person to speak to and my maintenance has always been promptly taken care of.

I have been using Real Property Management for a few years now. I won't use anyone else. Randall Averitte provides top notch service. I never have to wait for him to respond to my calls, no matter what time of day. His staff is amazing and I enjoy talking to them. They really do care about their clients.

Real Property Management Pinnacle is an outstanding property manager for my rental properties in Phoenix. My tenants are wonderful and Randall Averitte and his team keep my property looking great. I have such peace of mind with my properties under their care and highly recommend them to anyone needing a property manager in the Phoenix area.

I had an opportunity to rent from this company on two separate occasions. I was always surprised at the great lengths that the staff would go to in an effort to provide excellent service. I would highly recommend using them to manage your property or rent from them if you are a prospective tenant.

I would highly recommend this company to anyone in need of property management. The staff is reachable and helpful at all times. I am glad I found them from the start of investment endeavors.

Kim, who is the lead property manager at this company is great! She is very accesible and if she isnt I get a call right back. Her staff is good as well- good company you can count on for sure.

Real Property Management Pinnacle is the Smart Choice

At RPM Pinnacle, we pride ourselves in our ability to efficiently manage properties. By consistently providing reliable property management services, we have become the most trusted property management provider in Avondale and surrounding areas.

Operating out of 200+ offices nationwide, REAL PROPERTY MANAGEMENT employs a team of vastly experienced professionals, who are presently managing over 40,000 properties across the United States. When it comes to Avondale property management, no other companies come close to meeting the benchmarks we have created!

At REAL PROPERTY MANAGEMENT Pinnacle, we pride ourselves in our capability to efficiently manage properties. By persistently providing reliable property management services, we have become one of the most trusted property management services providers in Avondale and surrounding areas.

Marketing and Advertising

Contact Us Today!